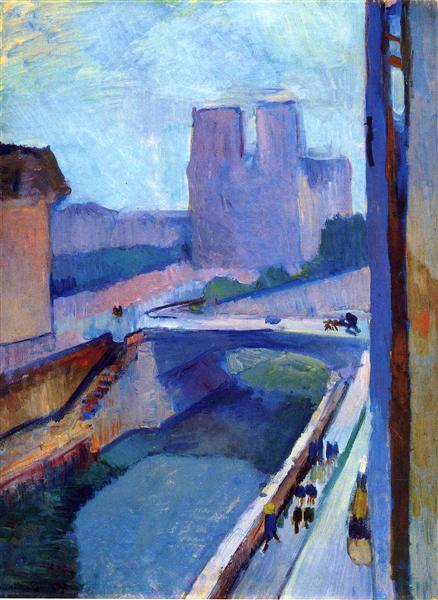 The dark colors and gloomy mood of the painting are typical for this period of Matisse's work, in which he experienced personal difficulties. The first problem was that Matisse could not find buyers for the paintings, which is why he could not provide for his family. His wife had to keep a dress shop to feed her family. These difficulties were compounded by the fact that Matisse and his wife Amelie were the "scapegoats" in the case of espionage charges against Amelie's mother, who served as a housekeeper for the Humberts. Amelie was forced to close the store, and Matisse again had to provide for the family on his own. This can partly explain Matisse's transition to paintings with more demanded and popular motives.
Year of painting: 1902.
Dimensions of the painting: 72 x 54 cm.
Material: canvas.
Writing technique: oil.
Genre: urban landscape.
Style: fauvism.
Gallery: Albright Knox Art Gallery, Buffalo, USA.